Nissan is a brand made to thrill. What better way to enjoy the ride through the Greater Boston area streets and highways than with a vehicle innovated for excitement. Nissan has an impressive track record of innovations that has greatly impacted the auto industry and the lives of drivers worldwide. Many New Nissan models come equipped with Nissan Safety Shield® 360°; imagine being surrounded by confidence on every drive. Cameras, radar technology and sonar work together to create Safety Shield® 360, a comprehensive system that looks in front, behind and beside the vehicle as it drives. This suite of six advanced Nissan Intelligent Mobility features monitor around the vehicle and can step in to help keep you safe. Nissan also offers intelligent AWD which gives you the control of a 4WD with the efficiency of 2WD. This means your new Nissan will be able to handle the ever-changing terrain during the cold winter months.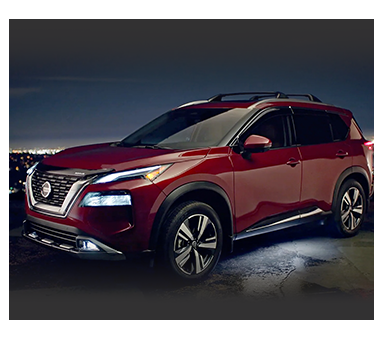 With the Nissan Rouge, you will own the city; all-weather confidence and available Intelligent All-Wheel Drive can help you on the road by monitoring conditions and adjusting nearly instantaneously while Eco Mode can help with fuel efficiency. Sport Steering, for those days you just want to engage this feature, sharpens steering  response to rev up your senses. Hill Start Assist helps hold your vehicle in place while you're moving your foot from the brake to the gas so you don't roll back down. Intelligent Engine Breaking for stop-and-go city driving helps give smoother deceleration. All of these innovative features will give you total control of the streets of the Greater Boston area..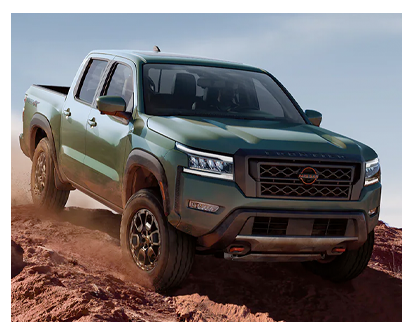 The Nissan Frontier has been totally redesigned, with a bold new look ready to set the standard for midsize truck design. From every angle, the all-new Frontier expresses itself with newfound strength, style and power, with progressive and modern touches that redefine the midsize truck form. From a driver-selectable 4WD to an available hill descent control, you've got serious off-road credentials with the all-new Frontier. And with new technological innovations like the available Intelligent Around View Monitor with Off-Road Mode, you'll get the help you need to conquer tougher terrain or the busy streets of the Greater Boston area with more confidence than you've ever felt in a midsize truck. 
There's never been a better time to go electric. The Nissan LEAF burns absolutely zero gas so it produces absolutely zero tailpipe emissions and no engine noise. Instant acceleration and fun, the Nissan LEAF unleashes the full power of its 100% electric drivetrain every time you hit the accelerator. Going electric comes with some surprisingly pleasant cost-of-ownership benefits like low maintenance costs. The Nissan LEAF is just as much fun through the twists and turns. The floor-mounted battery pack creates a low center of gravity for a great ride and smooth handling, helping the Nissan LEAF corner with reduced body roll. Then there's e-Pedal: one pedal, lots of fun. Imagine being able to drive your Nissan LEAF with only one pedal. Just press down for an instant rush and ease off to slow down. The same pure, direct response for accelerating and braking. It's one smooth motion and a whole lot of fun. Of course, your brake pedal is still there so you can brake on demand. How does the Nissan LEAF work? The Nissan LEAF is an all-electric vehicle; its motor doesn't require gas at all. It's not a hybrid - instead it gets the energy it needs to drive the electric motor between its front wheels from the large lithium-ion battery mounted along the floor of the car. Charging is as simple as charging your cell phone: plug it in, and let it go. Say goodbye to gas, tailpipe emissions, oil changes and tune-ups.

Bernardi is a name synonymous with quality service.  Our well-trained, knowledgeable technicians have a state-of-the-art service department to meet your vehicle's needs.  We are committed to performing maintenance and repairs using quality Nissan Parts under the strict Nissan guidelines. We look forward to serving you and all our customers from the Greater Boston area at Bernardi Nissan of Wellesley.